Extend Your Wi-Fi Signal To Reach Your Automatic Gate
How to Get your Gate to Connect to your Wi-Fi
We are in an age of technology revolution, which has brought us many brand-new devices that significantly improve our lives. We now can communicate with almost anyone in the world instantly, monitor our health and phone activity from our watch, and immerse ourselves in a wide array of virtual reality worlds. This has occurred not just in the leisure and recreational aspects of our lives, but also in areas like safety and security.
Gate entry intercoms have been on the market for years, allowing someone outside your gate to buzz in to your building and gain access. Now these intercom systems have HD video cameras and calling capabilities, so no matter where you are you can receive a video call from your gate intercom, so you can see who is trying to get through your gate and communicate with them in real time. Not only can you take advantage of this video call service, but you can access the gate intercom's camera using your cellphone or mobile device at any time, day or night. This offers an extra layer of security as well as additional peace of mind, whether you're nearby or curious while away on vacation.
Wi-Fi for Automatic Gate Entry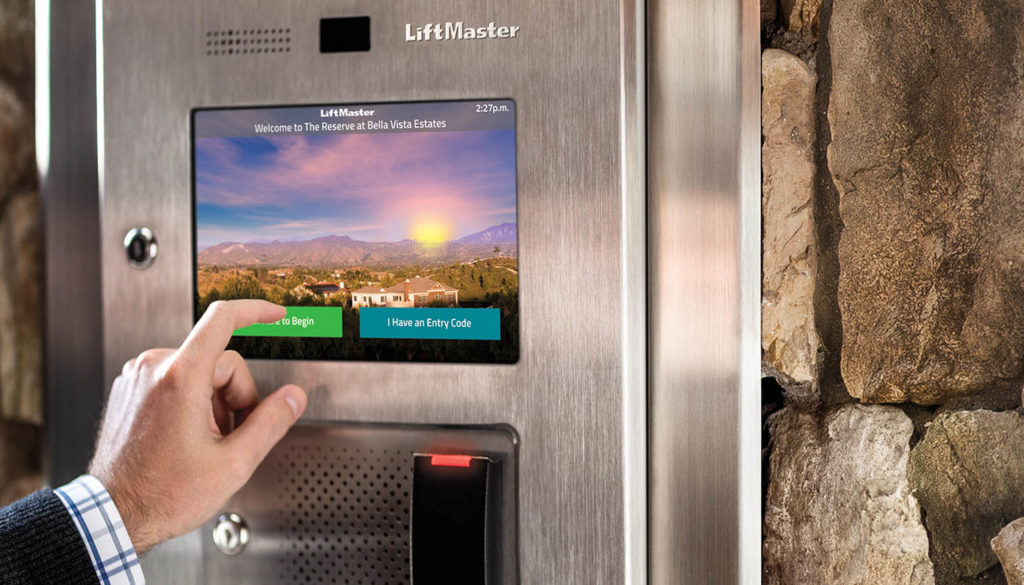 Some of these systems utilize cellular services to provide the most reliable and consistent signal when placing video calls and accessing the gate from your phone. These gate video intercom systems usually work through different popular cellular services, with an accompanying monthly fee for this service. If you are interested in a gate video intercom but would like to avoid a monthly fee, there are video intercom systems available that are Wi-Fi compatible.
While using an existing Wi-Fi signal is ideal for many automated gate owners, it can be a bit challenging if your gate is very far from you modem. Most gates are going to be out of reach of the Wi-Fi signal, and in this case you would want to look into getting a Wi-Fi extender.
A Wi-Fi extender takes your main Wi-Fi signal and repeats it in order to extend the reach of your Wi-Fi. This can push the reach of your Wi-Fi out further onto your property so your video intercom system can connect. Simply plug one of the adapters in near your router, and the second one outside near your gate. Many gate operators come with an outlet you could use to plug in the second adapter, or you can have an additional outlet added.
Benefits of a Wi-Fi Extender for Gates: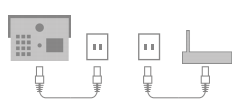 No recurring fees
Wi-Fi coverage extended out further over property
Easy installation
Allows easy connection to mobile devices
Utilizes your existing Wi-Fi (no need for new service)
Wireless coverage (no cords necessary)
Can extend up to 400 ft; even further with a Wi-Fi bridge
American Access Company is happy to work with you to make sure we can get you the right extender to get your Wi-Fi signal to your gate. We will ensure all components of your automated gate—such as your operator, entry devices and gate access accessories—are compatible with your Wi-Fi extender. This guarantees no reoccurring fees and the extra security, convenience and peace of mind that your new gate intercom system with video capabilities will bring. Interested in your own gate video intercom system and would like to explore using a Wi-Fi extender? Reach out to one of our trained experts today for more information or your own free quote.
---
We proudly offer all gate repair, maintenance and installation services in Sioux Falls, South Dakota; Rochester, Minnesota; Kansas City, Kansas; Grand Island, Nebraska; Omaha, Nebraska; Lincoln, Nebraska; Sioux City, Iowa; and Des Moines, Iowa.