National Security Officer Appreciation Week: Security and Access Control
September's third week is when we tip our hats to the men and women who have dedicated themselves to looking after commercial facilities such as retail outlets and corporations. National Security Officer Appreciation Week has significance here at American Access Company, as our products are useful to security officers protecting their workplaces.
Automated gates control access and help keep out unauthorized personnel. So in honor of this week, we're taking a close look at some of the equipment and devices which provide secure access to the areas where security officers work.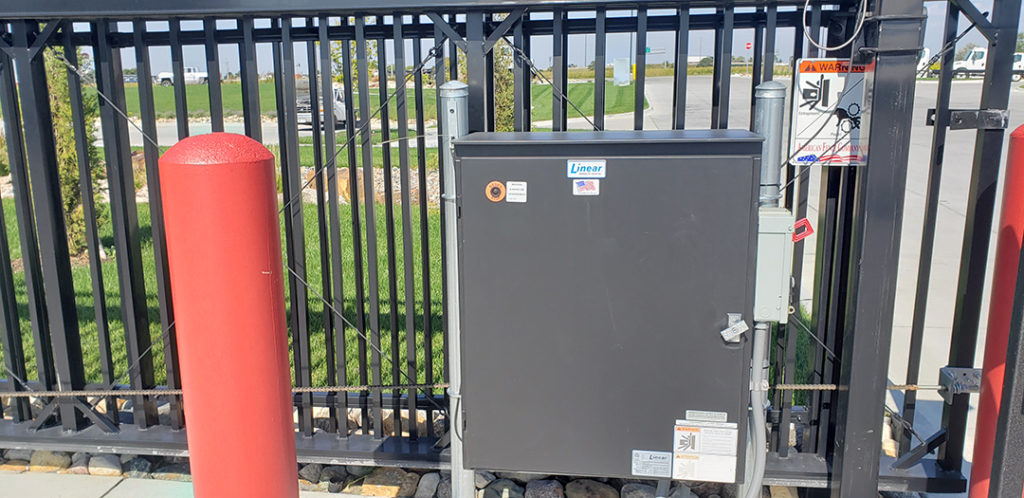 Automated Gate Operator Control Devices
The key selling point to an automatic gate is it does not allow entry to everyone. American Access Company's gates provide authorized entry through special access control devices.
Transmitters & radio receivers. American Access Company offers a variety of transmitter devices with their own strengths and perks. The Linear Visor Gate Remote, for example, operates very much in the same way as a garage opener: one push a button within range tells the gate to open. Ideal for gated communities is the LiftMaster Gate Remote, featuring four buttons which can be independently programmed.
Keypads. Additional levels of security are available through keypads, requiring three or four-digit codes to be entered in the correct order before the gate allows entry. We offer a number of keypad entry devices from LiftMaster and Linear. Watertight, these devices can be used outdoors, which makes them ideal for gated communities.
Card and proximity readers. These devices require a specifically programmed card to either be swiped or held within close proximity to signal authorized entry to the automatic gate.
Telephone entry systems. Wired to an existing phone line, these systems provide users the option of entering a code on a touch keypad or pressing the CALL button to reach a phone within the facility. The recipient's phone will provide a ring distinctive to entry requests.
High Security Access Control
Security officers employed in airports, data centers, power plants, government buildings, etc. are tasked with an especially high level of responsibility. For that reason, they need especially resilient security devices to help them protect their workplaces. This includes devices used to prevent damage caused by fast-moving vehicles.
Bollards. Acting as both visual and physical barriers, bollards come in a variety of designs and sizes. They are ideal for preventing vehicle entry while still allowing pedestrians to slip through. Bollards are thus great to have alongside curbs with lots of foot traffic.
Barrier arms. Useful for commercial and industrial areas with regular vehicle entry, barrier arms come in various sizes to accommodate many spatial needs (lane width, number of lanes, etc.). Standard barrier arms are common airport security installations, and can also be found at parking garages and manufacturing plants. Wishbone barrier arms use double arms for additional stability and feature a greater extension reach.
Wedges. Although low maintenance, wedges are excellent for preventing vehicle theft and can be installed beneath barrier arms, to help prevent thieves from escaping even if they try to drive through the barriers. Crash-rated wedges are especially strong, designed to stop fast-moving vehicular threats.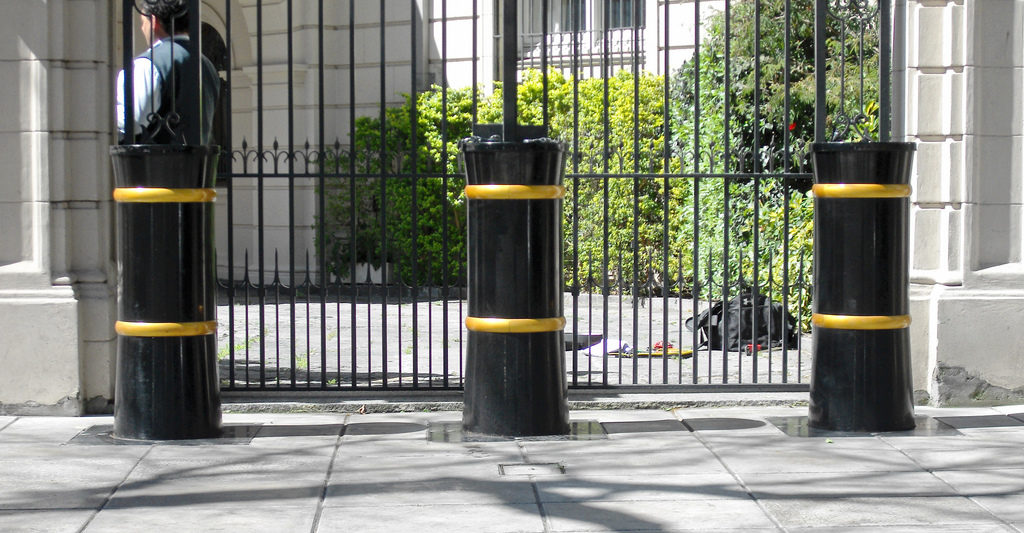 Security System Design
Of course, the right access control design is determined by the needs of the individual work environment. Here at American Access Company, we provide a free comprehensive guide on selecting automated gate and access systems. We recommend reading that guide in-depth, but here's a brief summary:
Select Your Automated Gate Type and Style. Automated gates typically come in two popular forms: automatic slide guides and automatic swing gates. Swing gates are common with residential communities, though you still need to determine whether the gate needs to swing out or in. Slide gates are more common in commercial settings.
Select Your Automated Gate Operator. The bigger the gate, the more powerful the electric gate motor needs to be. Gate operators are manufactured according to the specific design, weight, and size of the gate. Factors such as wind load and frequency of use also need to be factored in.
Select Your Automated Gate Components. This is where you need to take into account the following: whether your gate will be closed after business hours; whether anyone will require access 24/7; entry and exit systems; plus all access control devices.
Provide a Safe Automated Gate. An automated gate requires planning on behalf of the designer. Here at American Access Company, we provide a complete set of equipment, dimensions, and electrical design drawings.
Still have questions? Contact us at American Access Company.