Gate Operator Accessories
Accessories to Automatic Gate Operators:
Loops and Loop Detectors:
These devices are perfect for detecting vehicle traffic while on top of the loop. Designed to open a closed gate, keep an open gate open, or reverse a closing gate to full open, loop detectors for automated gates provide both safety and access for vehicles. Wired to the swing or slide gate operator, the detector can be adjusted for frequency and sensitivity. Loops (sold separately) are installed in the pavement below the vehicle and wired to the detector.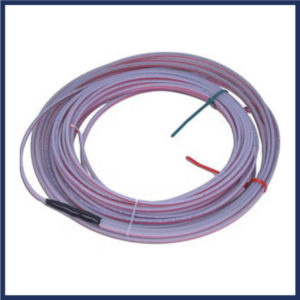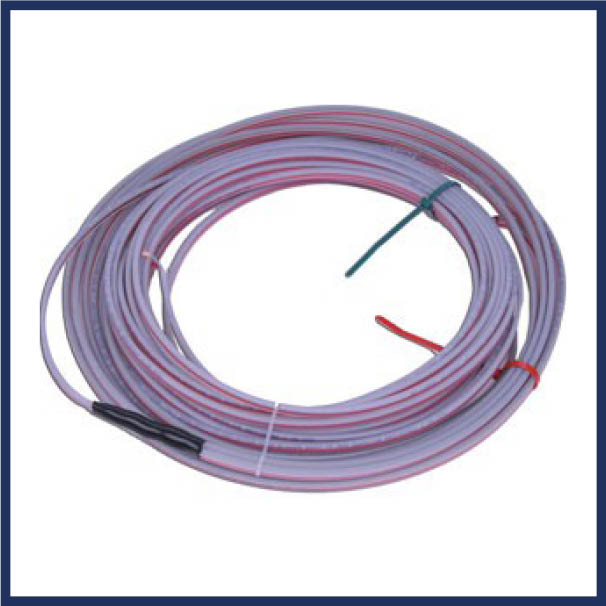 Saw Cut BD Loop for Gate
16ga. copper stranded wire
Pre-phased at the factory
Custom polyethylene outer jacket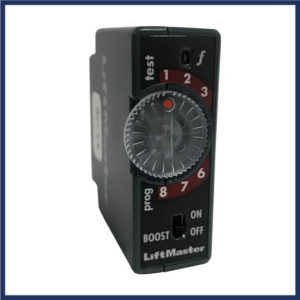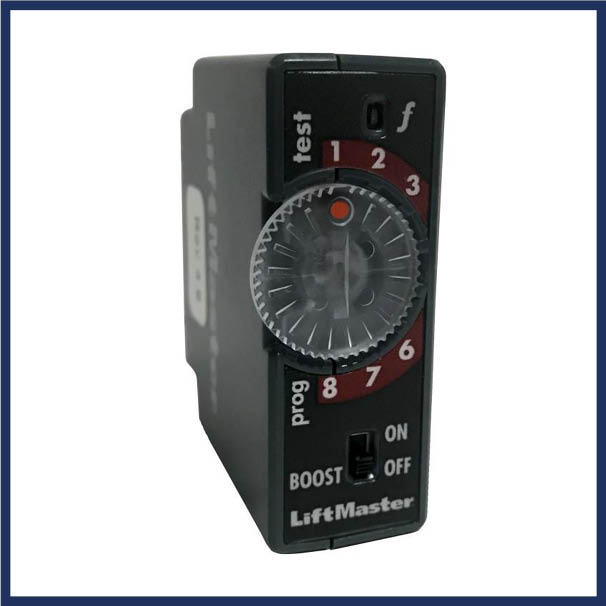 LiftMaster Gate Plug-In Vehicle Detector
No wiring needed
Battery backup in case of power outage
Prevents closing on any vehicles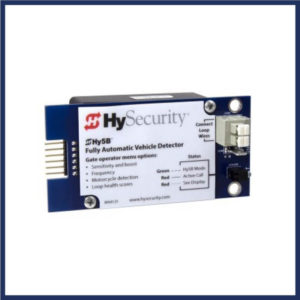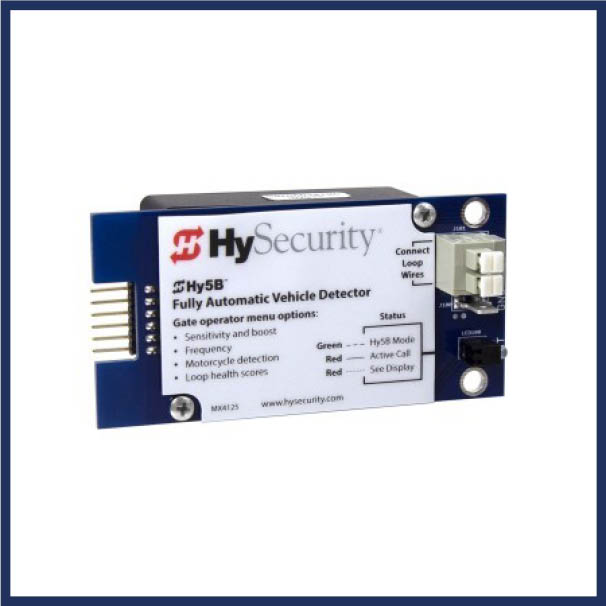 HySecurity Gate Loop Detector
Detector sets optimum sensitivity
Real-time data
Loops 3 ways, ensuring reliable installation
Battery Back-up:
Designed for safety and security, a battery back-up can be installed in your automated gate operator to allow functionality when the power goes out. The back-up unit will sense the loss of power and respond with closing the gate (fail secure) or open the gate (fail safe). Larger systems will provide repeated yet limited operation for opening and closing the gate after a power loss.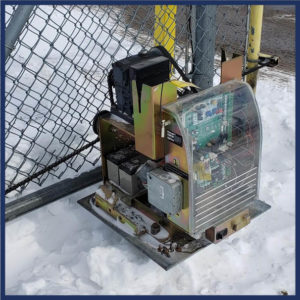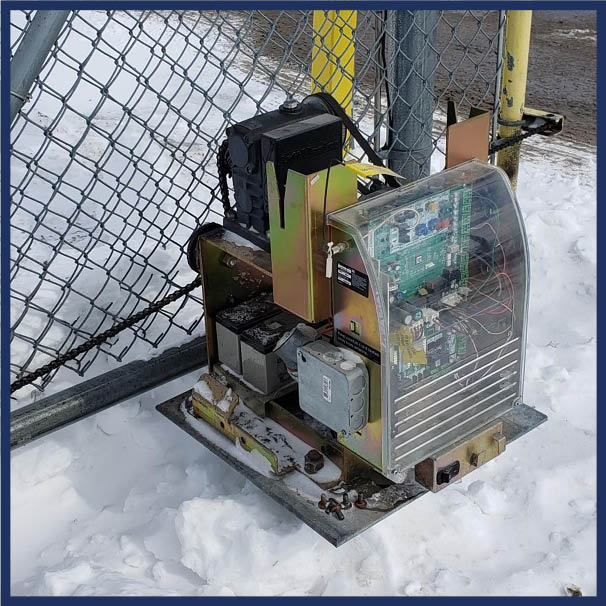 LiftMaster Slide Gate Battery Backup
Uninterrupted access when power is out
Up to 7 days or 100 cycles of use
Powers safety & ancillary devices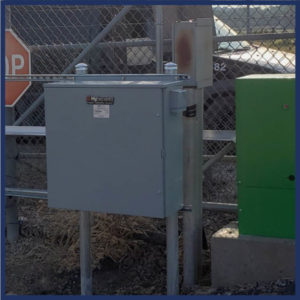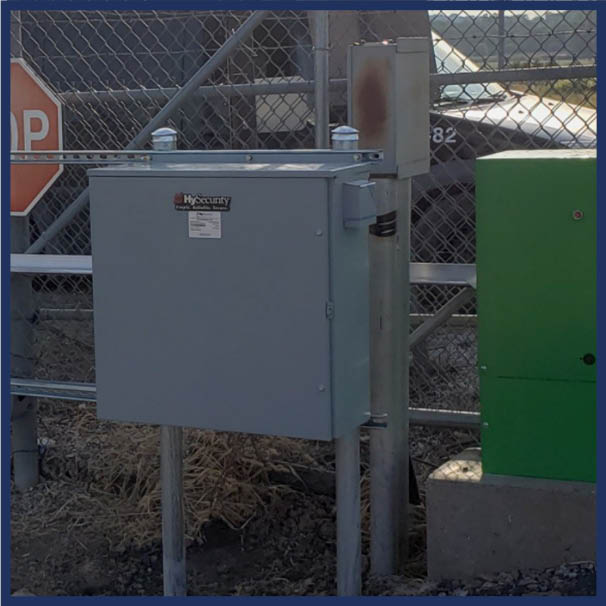 HySecurity Slide Gate Battery Backup
Extra security during power outages
Fast recharge after AC power restored
Works on HySecurity & other operator brands
Gooseneck Stands:
These stands mount your keypad, card reader, or any other control device making it easier to approach and operate. The gooseneck stands mounts to the concrete with the use of anchors (sold separately) or may be set in a concrete footing.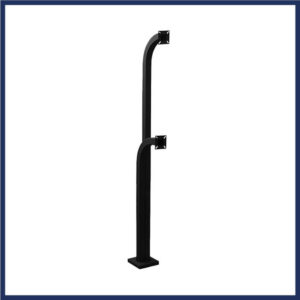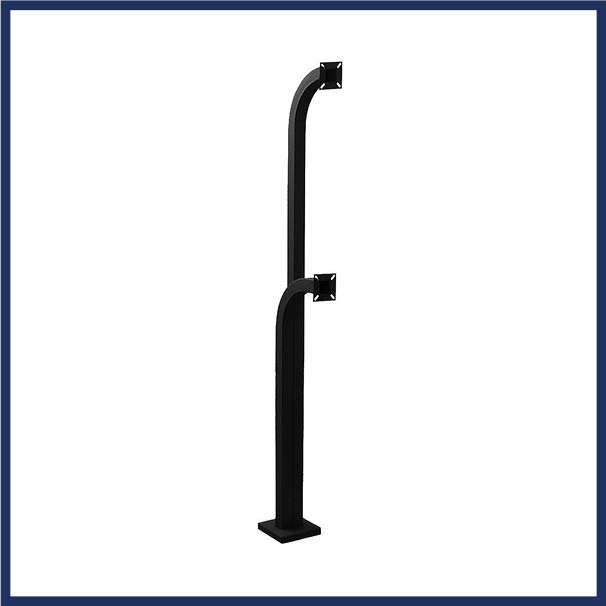 Pad Mount Dual Gooseneck Stand
Dual height for average & tall vehicles
Heavy gauge steel
12″ Throw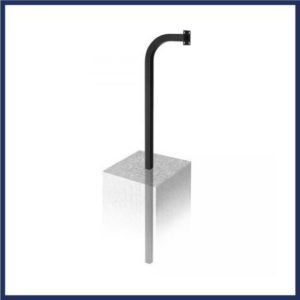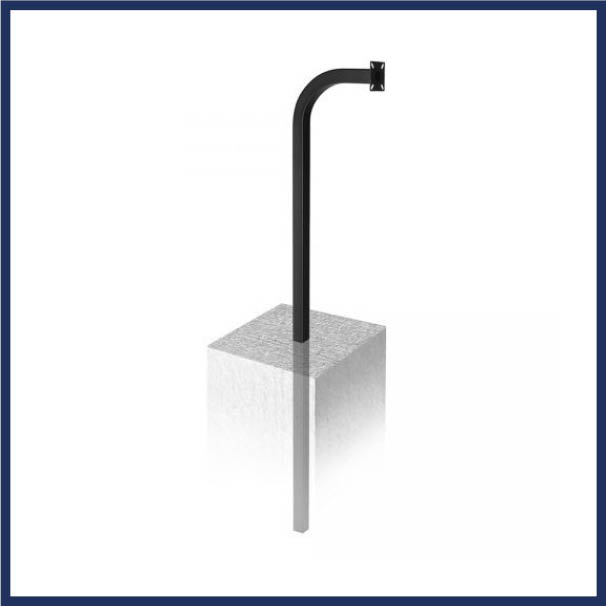 64″ Gooseneck Stand for Gate Devices
Burial mount configuration
Black powder coat finish
Rugged and weather resistant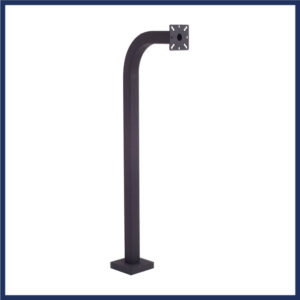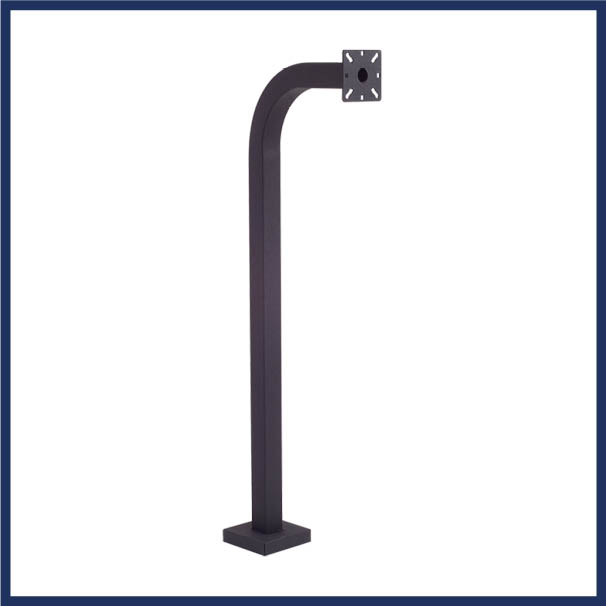 42″ Gooseneck Stand for Gate Devices
10.5″ Throw
Mounted to ground
Black powder coat finish
Three Button Stations:
The simplest means to remotely activate an automatic gate operator, a three-button station can be used to open, close or stop the gate (weather enclosures sold separately). These devices are perfect for manually operating the automatic gate while in view. These devices are available in a single and two button configuration.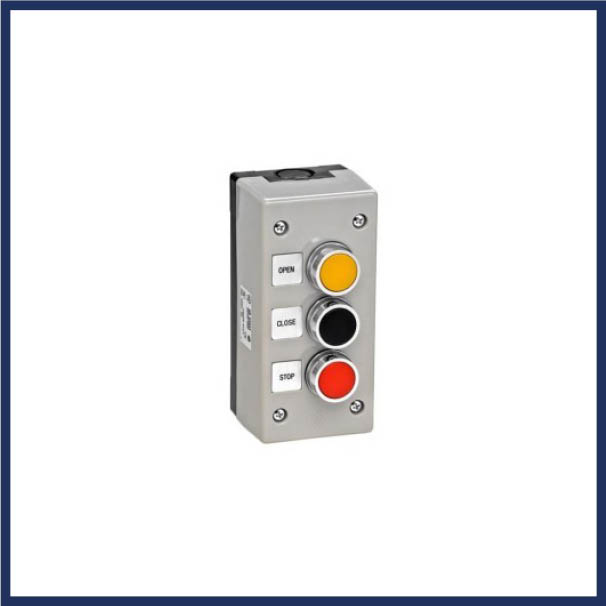 NEMA 3 Button Exterior Control Station
Buttons for open, close & stop
Plastic enclosure
Double pole contacts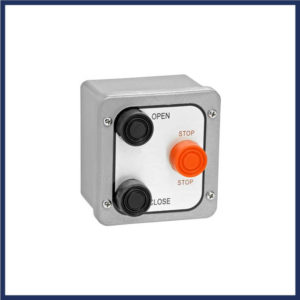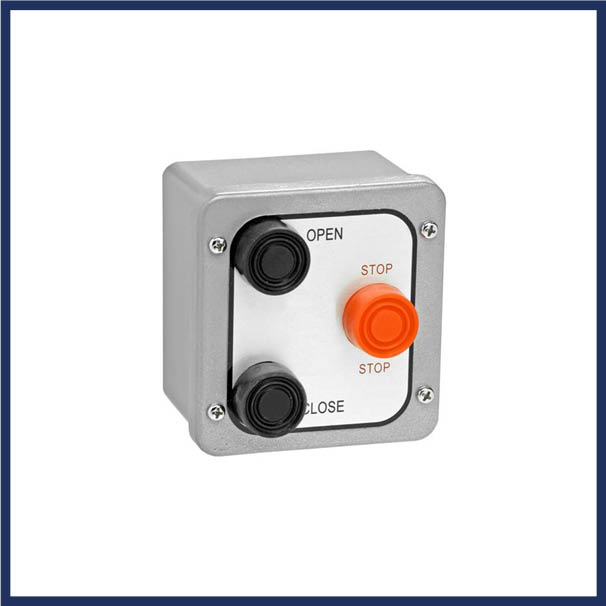 NEMA 3 Button Control Station
Buttons for open, close & stop
Keyed lockout
Surface mount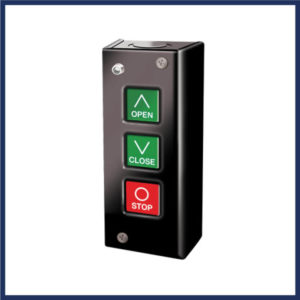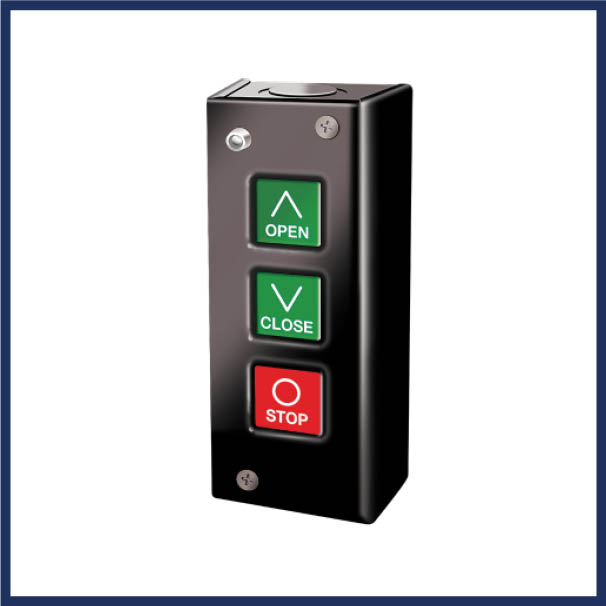 LiftMaster 3 Button Indoor Surface Mount
Buttons for open, close & stop
Indicator light for maintenance
Interior mount only
Keyed Switch:
Perfect for installation both inside and outside the gated area. Weather tight enclosures available, these devices provide those with a key to open and close automatic gates.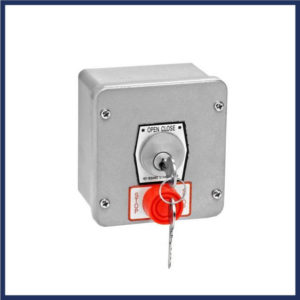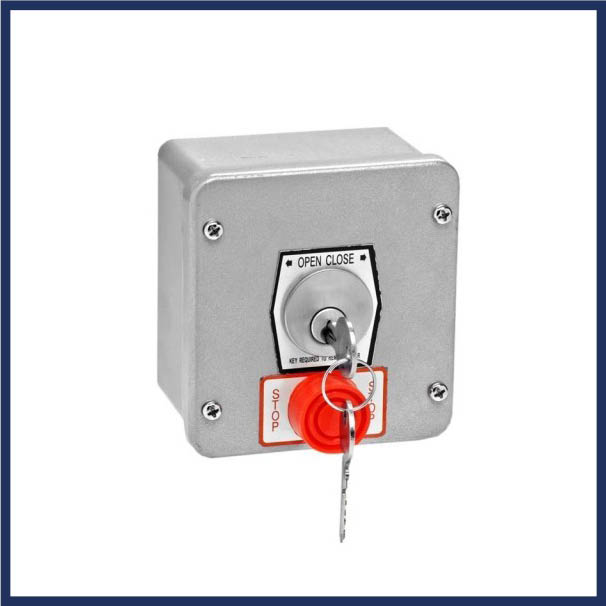 NEMA Keyed Switch with Stop Button
Tamper-proof
Mortise cylinder
Emergency stop button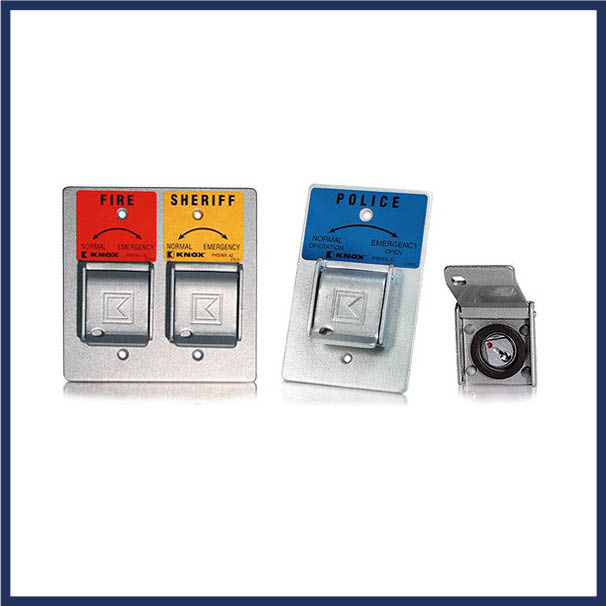 Knox Box Emergency Keyed Switches
Weather resistant operation
Rapid access without forced entry
Can share access with multiple agencies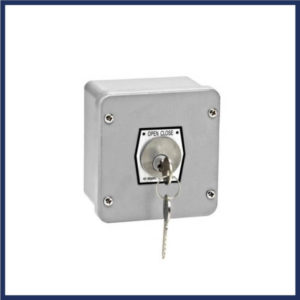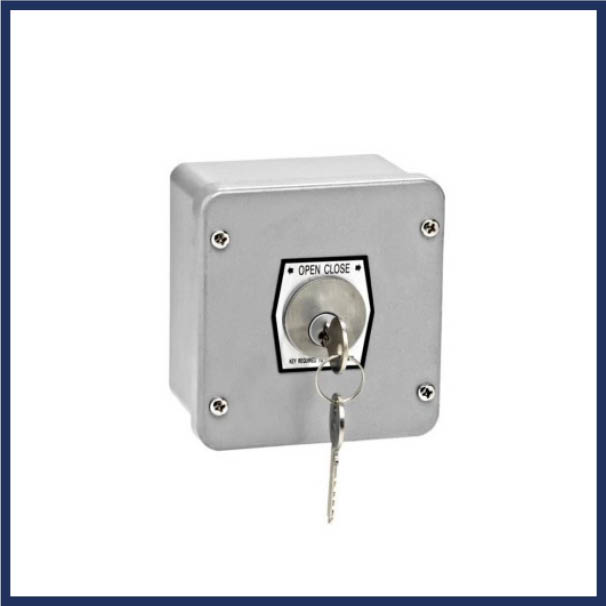 NEMA Tamper-Proof Keyed Switch
Two positions – open & close
Aluminum die cast enclosure – Mortise cylinder
Mortise cylinder
Magnetic Locks:
For use on swing and slide automated gates, these devices can provide up to 1,300 pounds of holding force. Perfect for outdoors use with various brackets for mounting.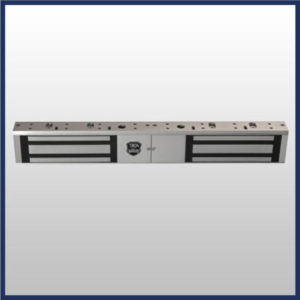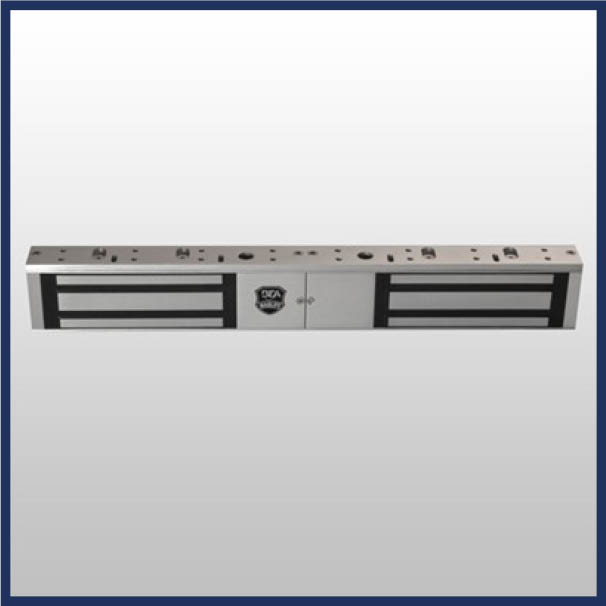 Dual MagLock
Double door configuration
Anodized aluminum housing
0 – 90 second hold open timer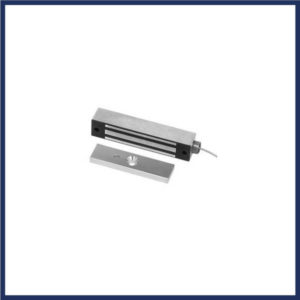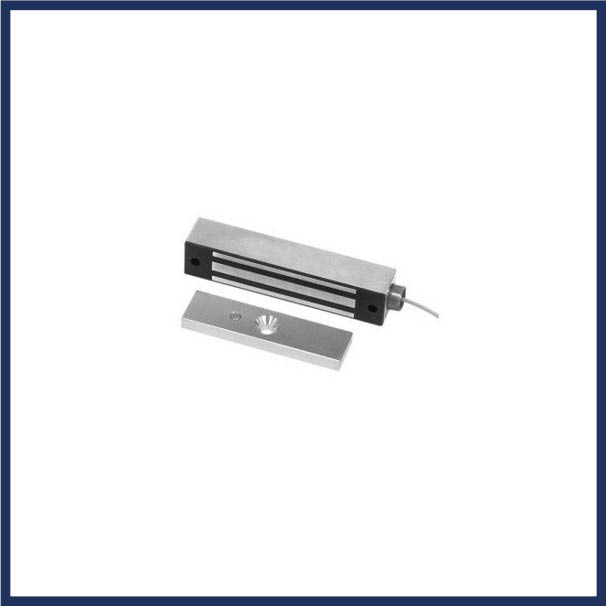 Single MagLock
600 lbs. holding force
0 – 90 second hold open timer
Corrosion resistant
Reflective Photo Eye Detector:
To meet compliance with the UL325 Code, these automated gate devices are capable of detecting vehicle and pedestrian traffic, mitigating injury to the public. With a 30' range, the cell will detect anything which crosses its path. When its path is broken, the cell will send a message to the automated gate operator. Power is necessary at one end of the opening to the detector while a reflector is installed at the other end.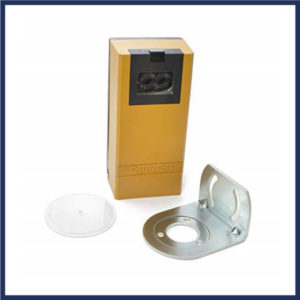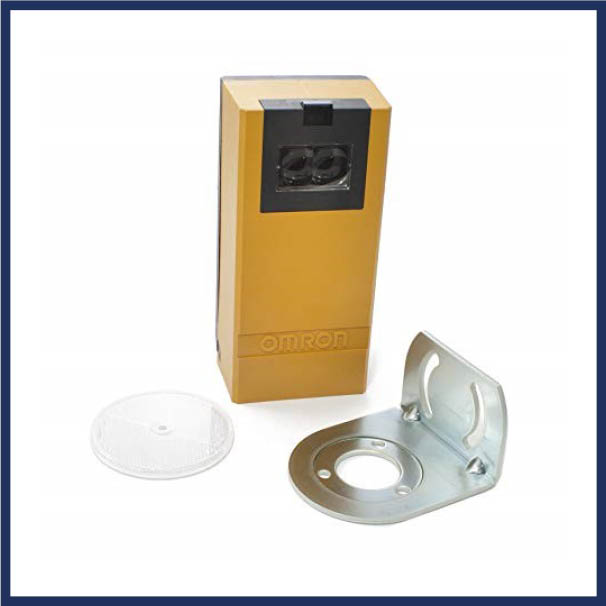 Emron Photoelectric Sensor
Plastic casing
40 ft range for gate control
LED light indicators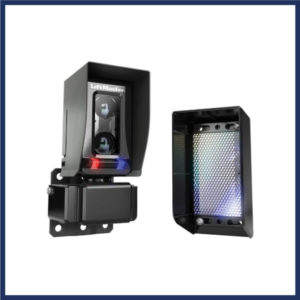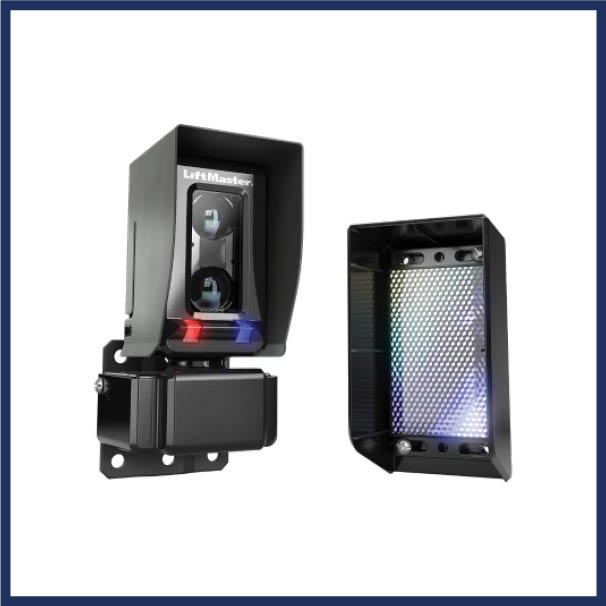 LiftMaster Reflective Photo Eyes
Weather resistant
Multi-view LED light indicators
Built-in heater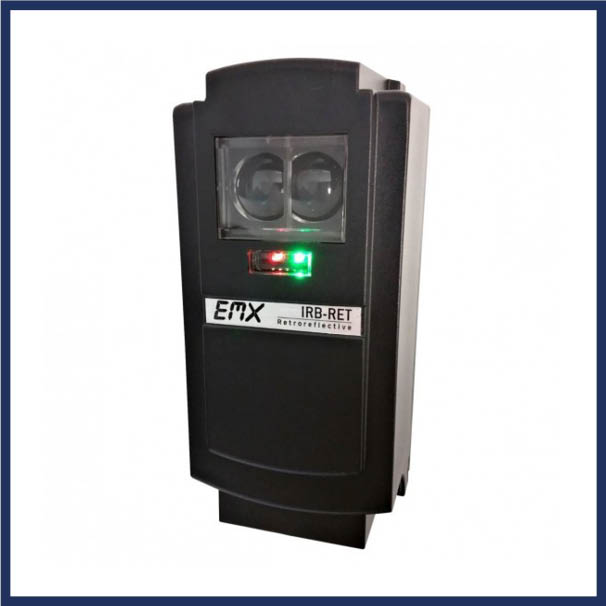 EMX Universal Retro-Reflective Photo Eye
Long operating range
Minimized fogging & false triggering
Weather-proof
Infrared Photo Eye Detector:
To meet compliance with the UL325 Code, these devices are capable of detecting vehicle and pedestrian traffic, mitigating injury to the public. With a 75' range, the infrared detectors will detect anything that crosses its path. This device is mounted at both ends of the opening and wired for power and controls. When its path is broken, the detectors will send a message to the automated gate operator, opening the gate.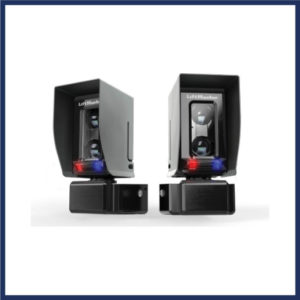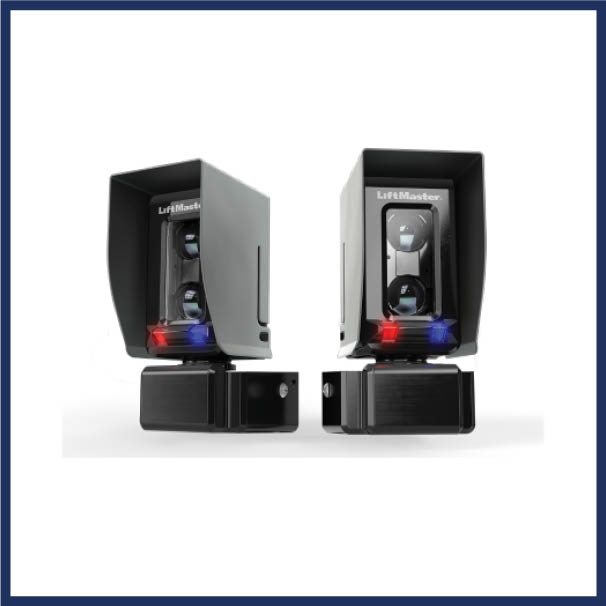 LiftMaster Infrared Photo Eyes
90 ft sensing range
Built in heater
Wireless network compatibility with LiftMaster products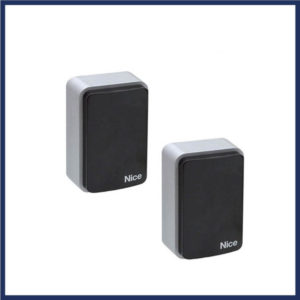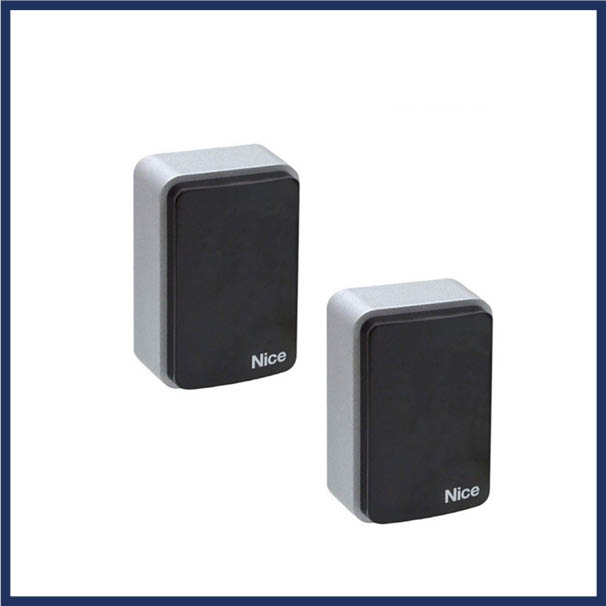 Nice Apollo Infrared Photo Eyes
Anti-glare circuit
Weather resistant
Surface mounted, synchronized, fixed or positionable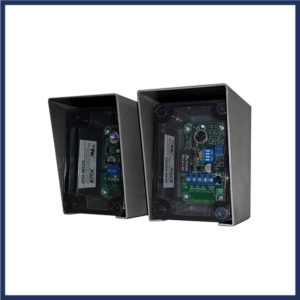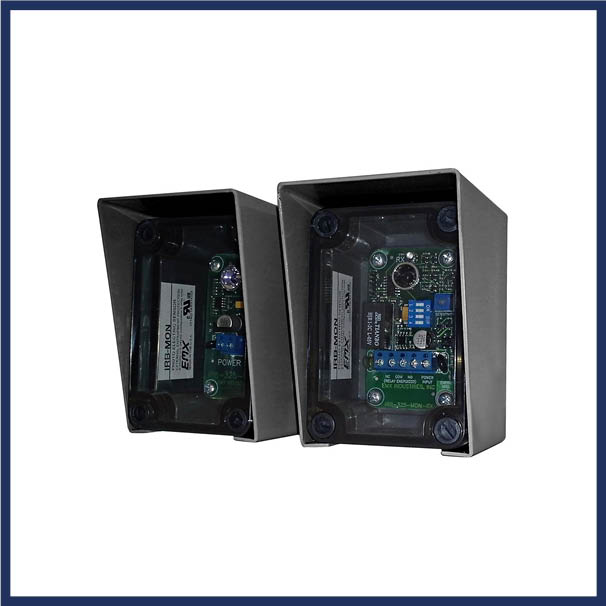 EMX Infrared Photo Eye
Lens-less design
Long operating range
Simple 2 wire connection
Seven-day timer:
This device is installed in your automatic gate operator in order to and close a gate at a specified time each day of the week. Wired to the operator, you may program the time for the gate to open and then close for a seven-day cycle. Please note that this device should only be used in with pedestrian and vehicle safety devices.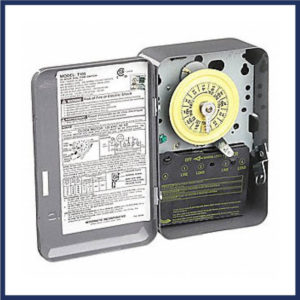 Intermatic Electromagnetic 7-Day Timer
Manual override
On & off tripper included
Provides direct 24-Hour control of most loads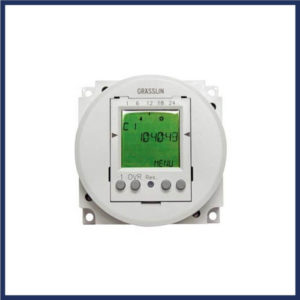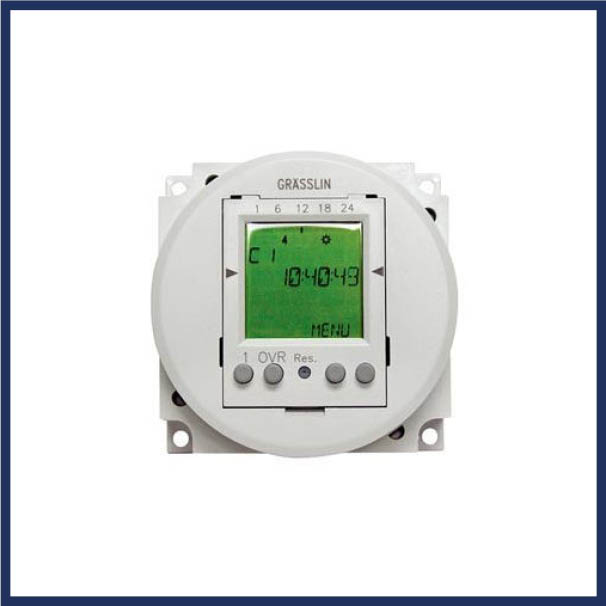 Grasslin Electronic 7-Day Timer
Flush mount
3 year backup time
Max time setting: 7 days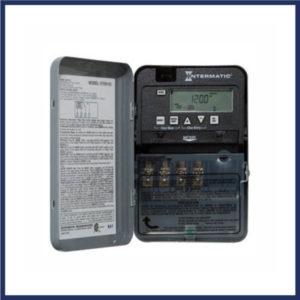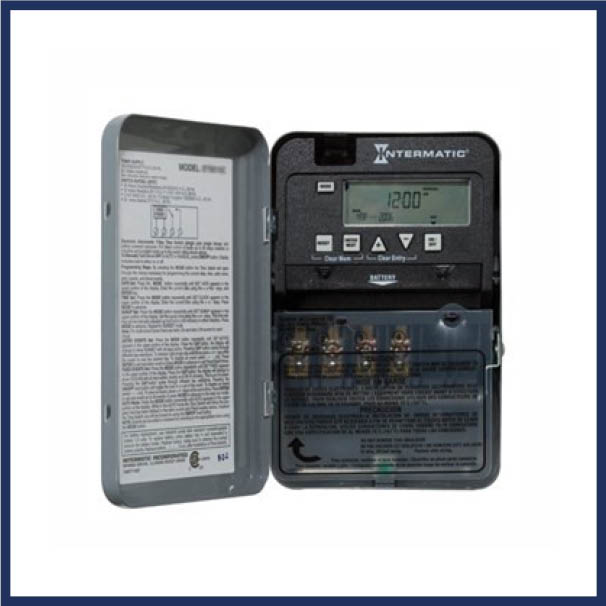 Intermatic 7-Day Electronic Timer
Up to 3 years backup protection
Lockable housing
Daylight savings time corrections
---
Contact us today and get your free estimate for projects in or around any of the following locations: Sioux Falls, South Dakota; Rochester, Minnesota; Kansas City, Kansas; Omaha, Nebraska; Lincoln, Nebraska; Grand Island, Nebraska; Des Moines, Iowa; and Sioux City, Iowa.