Residential Automated Gates and Access Controls
At American Access, we understand the need for a safe and secure family environment. We strive to ensure your automated gate investment is one that will protect your family for many years. We offer customizable automated gate systems with many features and automated gate accessories to accent your lifestyle.
American Access Company's team of experts will guide you through your project. From a free estimate, to gate and automatic gate operator selection, to automated gate installation and maintenance, you can count on us for all your project needs. We offer many options to customize your automatic gate control system.
Our team are also experts in regular maintenance, replacement and repairs for all automated gates. Our residential customers can enjoy preventative and routine maintenance, automated gate controller replacement and repair services, and electric gate motor replacement and repair.
AUTOMATED GATE SELECTION
We offer a wide variety of custom & prefabricated automatic gates for driveways, which come in many materials, styles, & configurations through our partner company America's Gate Company:
Decorative Slide/Swing Gates
Estate & Private Entry Gates
Chain Link Slide/Swing Gates
Custom Designs
AUTOMATED GATE OPERATORS
American Access Company is the Midwest's largest reseller and installer of automated gate operators:
Swing Gate Operators
Slide Gate Operators
Standalone Systems
Programmable Systems
AUTOMATED GATE CONTROL
There is a wide selection of automated gate opener methods for your operator:
Transmitters & Radio Receivers
Key Pads/Pin Entry
Telephone Entry Systems
Cellular Entry
Video Intercoms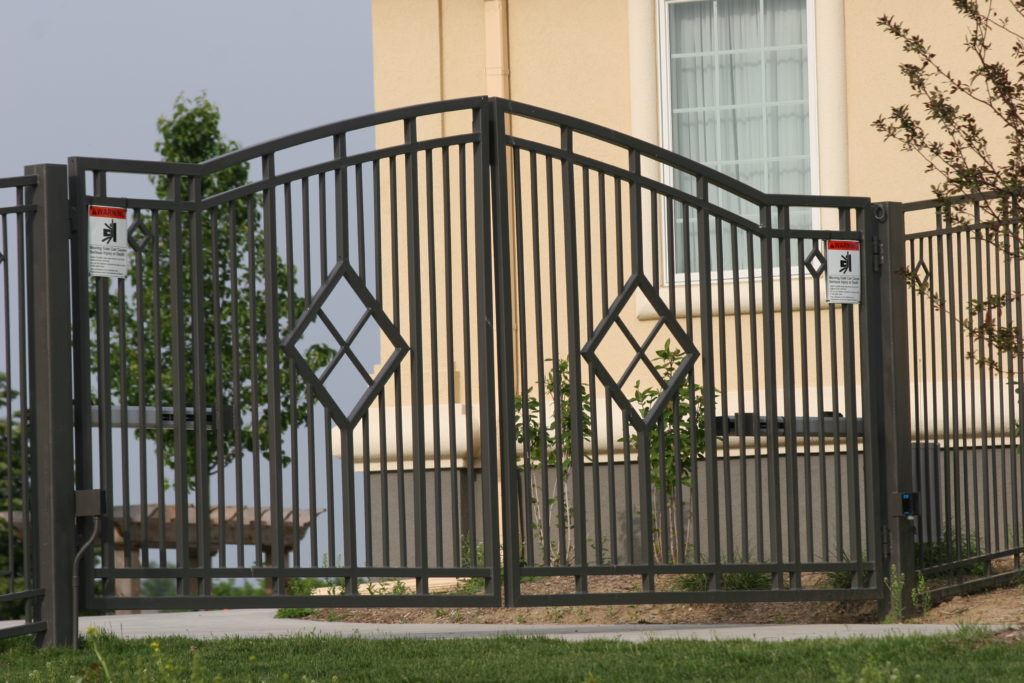 AUTOMATED GATE OPERATOR ACCESSORIES
Your gate operator comes with additional automated gate accessories to fit the needs of your estate gate:
Loops & Loop Detectors
Gooseneck Stands
Magnetic Locks
Infrared Detector
Photoelectric Cell
Seven-Day Timer
Battery Back-Up
Keyed Switch
Three Button Stands
Photoeyes