Automated Gate Product Overview
At American Access Company, we are specialists in all things automated gate access control and can put together and take apart a full automatic gate system in our sleep. However, we don't expect our customers to be able to do the same, so we've provided and easy and comprehensive gate access control product overview.
This overview goes over the many different parts, pieces and considerations you need to keep in mind when deciding what you would like for your automated gate. When you work with us at American Access Company, we go over all of this with you and are with you every step of the process to ensure you get exactly what you're looking for. We can be found in the following cities and surrounding areas: Kansas City, Kansas; Des Moines, Iowa; Sioux City, Iowa; Rochester, Minnesota; Sioux Falls, South Dakota; Omaha, Nebraska; Lincoln, Nebraska; and Grand Island, Nebraska.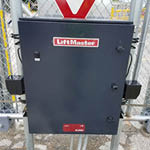 The automatic gate opener, or automatic gate operator, is the focal point of the gate system. It contains the motor needed to open the gate, along with the hard drive to work with any other electric gate devices. There are three basic categories of automated gate operator: slide gate operator, swing gate operator and barrier arm operator.
---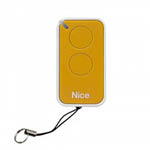 You need to figure out how you would like to trigger your gate to open. Many people opt for gate remotes, or gate transmitters, that work exactly like a garage door opener. You can also look into automated gate controls that activate by weight, by a proximity reader, a keypad or a gate intercom device.
---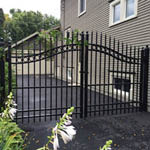 Residential automatic gates usually require very different products than commercial or high security automated gates. We lay out for you what products you may want to incorporate into your gate system and will help you figure out exactly what's right for your application.
---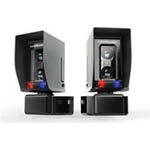 Automated gate accessories are a way to further personalize and customize your automated gate. With these accessories, you can add additional security to your gate, along with items such as battery back-ups in case of emergency situations. Photo eye detectors are some of the most commonly installed accessories, detecting pedestrians and vehicles in order to trigger the gate opener.
---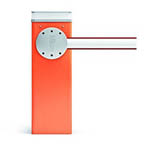 Security is important to many of our residences and businesses, but for some facilities security is of the utmost importance. Facilities such as substations, airports, data centers, government buildings, power plants and military bases need the highest-level security on the market. We have a wide array of high security access control options, and our expertly trained staff will work with you to find exactly what combination of access controls are most equipped to guard your facility.
---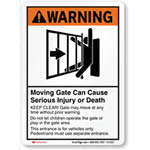 Automated gates are a great source for extra security and increased property value, but they can be dangerous when treated and operated improperly. Learn more about the standards every gate must reach and how to ensure no one becomes injured because of your automatic gate.
---