Gate Operator Control Devices
Devices that Control my Automatic Gate Opener:
Just like your garage door opener, the automatic gate opener can be located on your car's visor. Simply push the transmitter button and a radio frequency code is sent to the transmitter to open your automated gate.
Programmable transmitters exist which can integrate with a controller, that allows you to provide an individual code to each transmitter in order to track usage and manage time zones.
Newer cars and cellphones have the capacity for a "Homelink" app which takes the place of the independent transmitters. The benefit of this is that it can integrate both your automated gate operator and garage door opener in one application.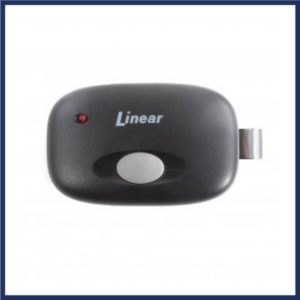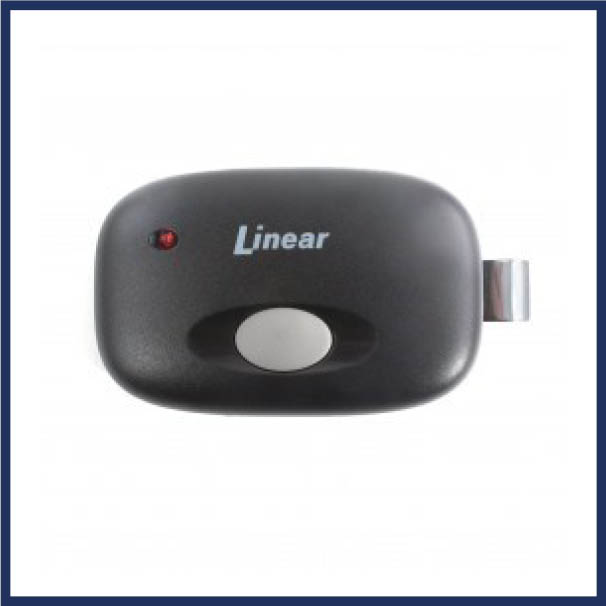 Linear Visor Gate Remote
Lasts up to 3 years with normal use
Visor clip mounts horizontal or vertical
Powered by two 2032 batteries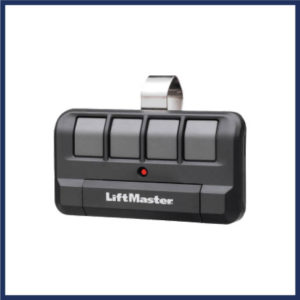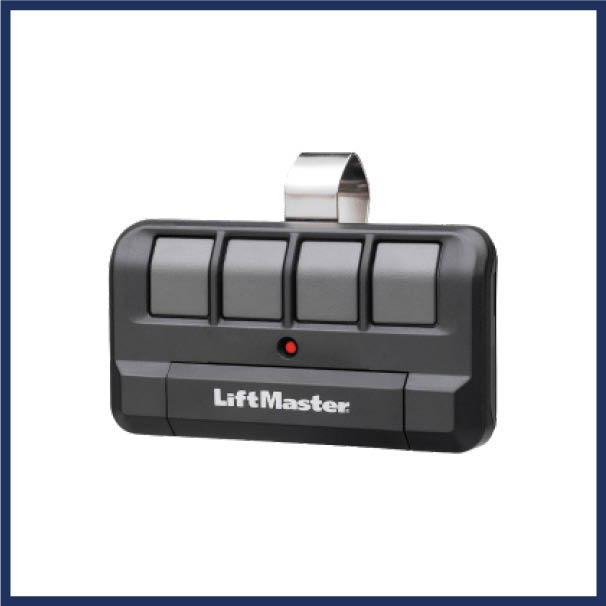 LiftMaster Gate Remote
Ideal for gated communities
Each button is independently programmable
Includes directional visor clip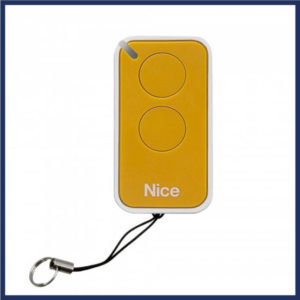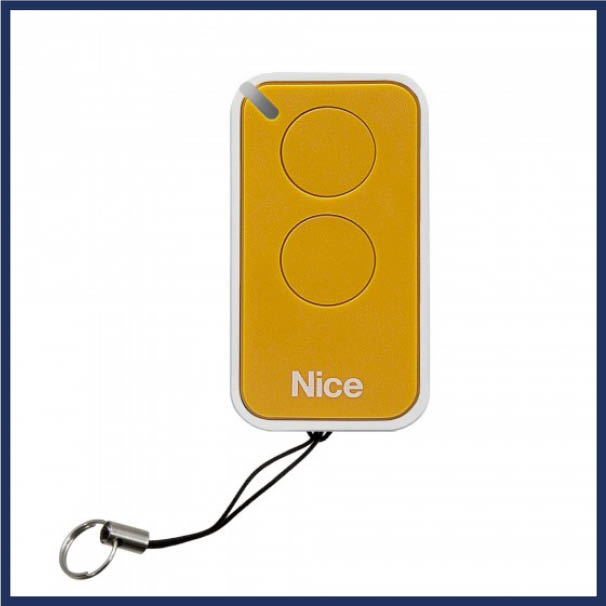 Nice Apollo Gate Remote
Fits easily in car, purse or hand
Easy programming
Available in multiple colors
With the use of a four or three digit code, you can operate your automated gate remotely from a weather-tight enclosed keypad. These systems are available with a lighted background and intercom features.
Keypads for automatic gates can be either standalone or programmable. Standalone keypads are programmed at the keypad and have very limited users and capabilities. Programmable keypads are linked to a controller and your computer. Programmable units are available with an almost unlimited number of users.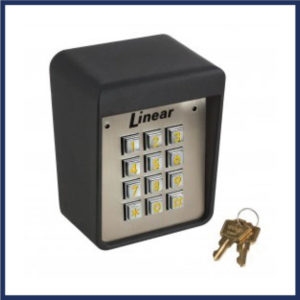 Linear Gate Keypad AK-11
Holds up to 480 pin codes
Rugged, cast aluminum enclosure
Two LED indicators for system status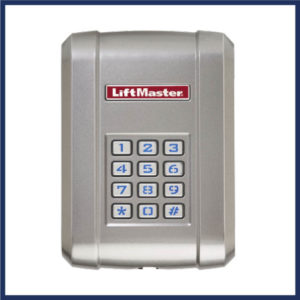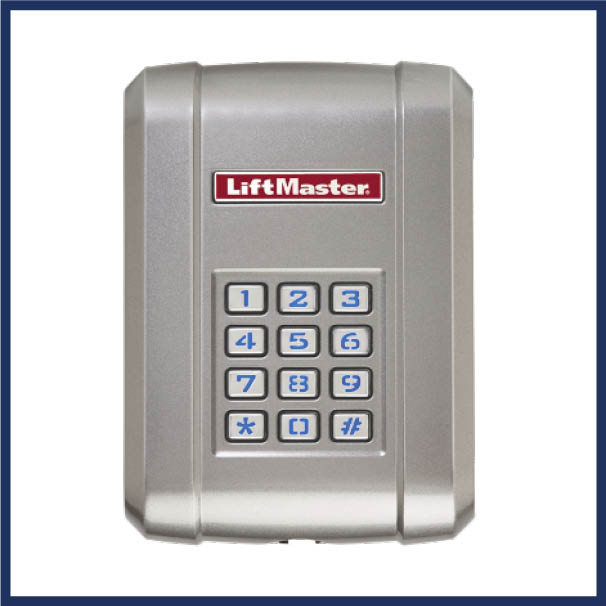 LiftMaster Gate Keypad KPW250
Holds up to 250 pin codes
Easy wireless installation
Meets NEMA 4X water-protection requirements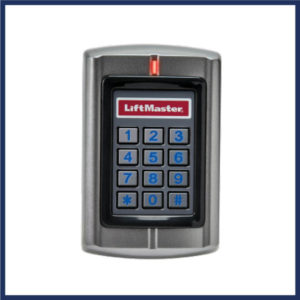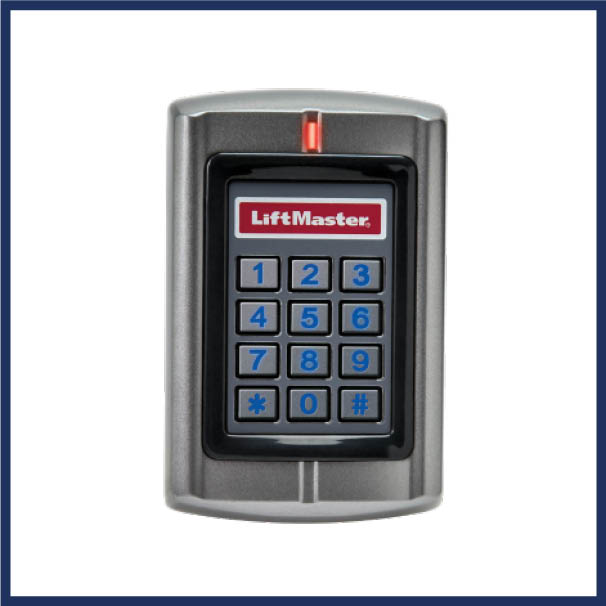 LiftMaster Gate Keypad KPR2000
Can be used with cards, key fobs & pin codes
2,000 user capacity Durable, weatherproof design
These readers incorporate a card reader to open and close your automated gate, similar to swiping your credit card at the supermarket. If the card is accepted, the reader will send a message to the gate to open or close.
A more user-friendly type option is the proximity reader. The card is not swiped but simply waved in front of the reader. In this event, the card or the reader is less likely to wear and fail to read over time. Proximity readers also utilize key fobs which may be attached to a key chain and are about the size of pocket watch. Newer readers provide greater range and flexibility where you can simply place a card up against your front windshield and drive slowly past the reader head, allowing the reader to read the card and access the site.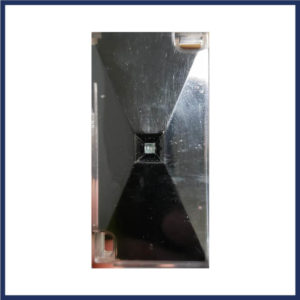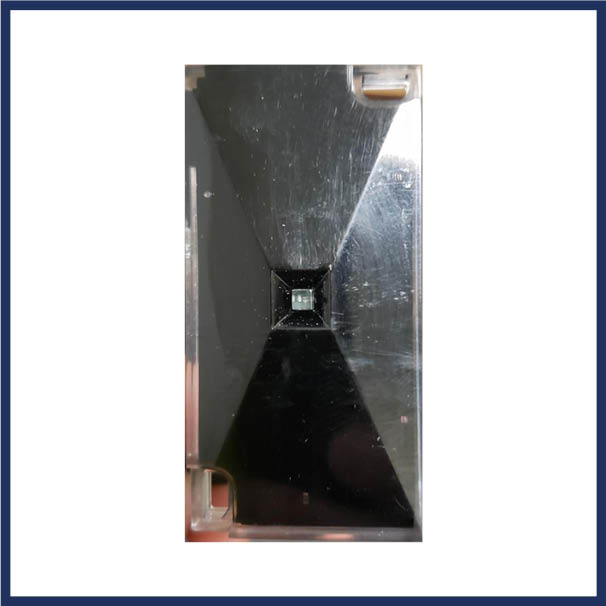 Linear Gate Proximity Reader
Read range up to 6″
Tamper-resistant epoxy potting
Indoor & outdoor operation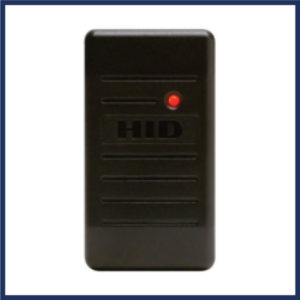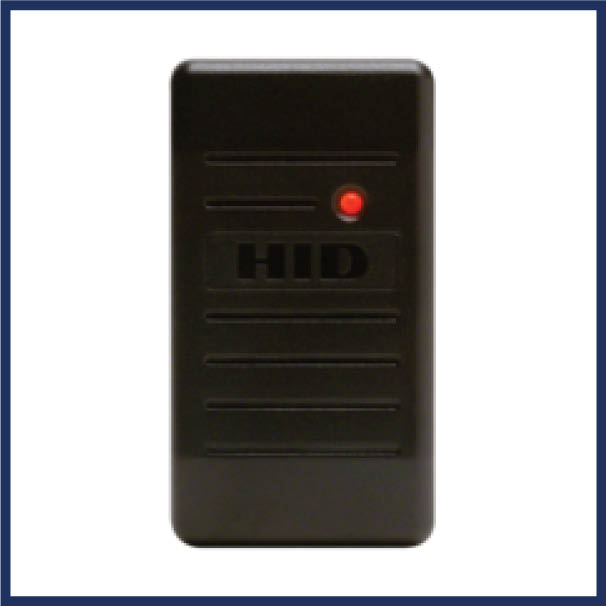 HID Proximity ProxPoint Card Reader
Features a multicolor LED & beeper
Can read HID card with formats up to 85 bits
Ideal for indoor & outdoor installation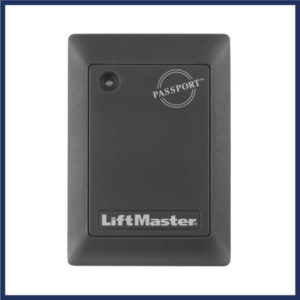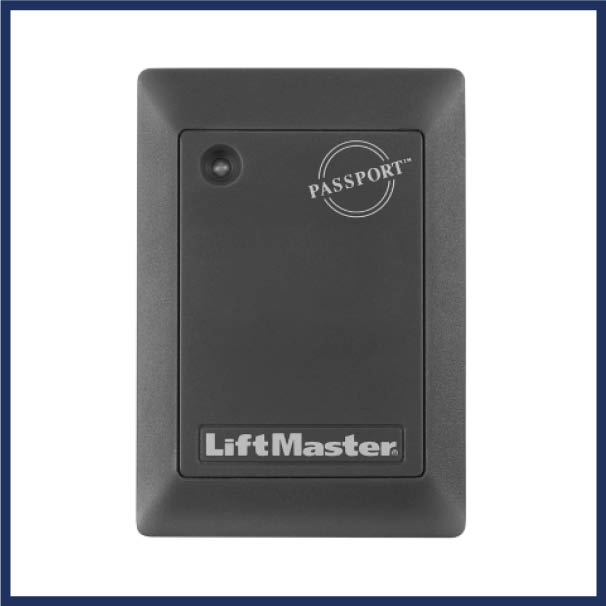 LiftMaster Stand-Alone Proximity Reader
Allows up to 50,000 proximity cards
Durable weatherproof enclosure
Durable weatherproof enclosure
These systems are wired to an existing phone line or will require a dedicated line. When someone approaches your automated gate, they will have the option of entering a code on the touch keypad and entering. If they do not have a code, they may simply press a "CALL" button. Once this button is pressed, a call is placed to the homeowner's house phone. A call from the telephone entry will have a distinctive ring, alerting the homeowner to that this call is from the gate. In addition, the home owner may press a button on their phone's keypad that signals the automated gate to open.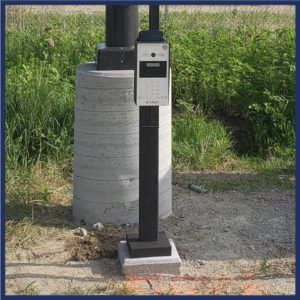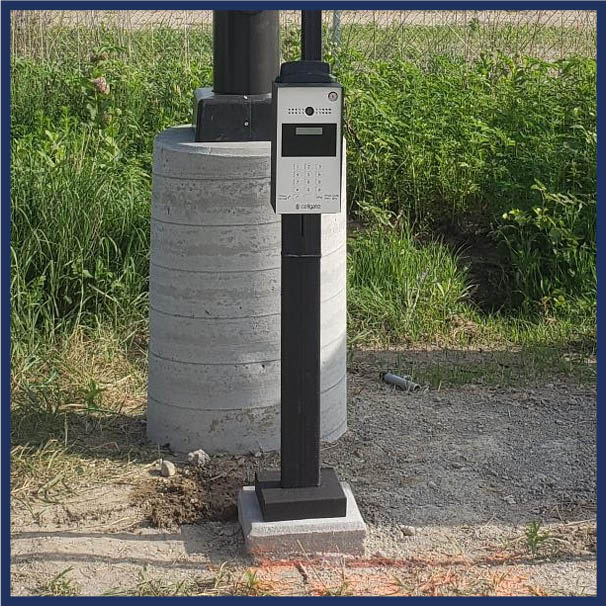 CellGate Watchman EVO Gate Intercom
Compatible with Verizon and AT&T LTE
Pedestal, recessed or surface mounting
Calls up to 6 app contacts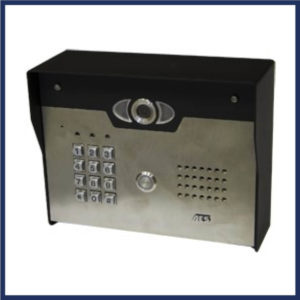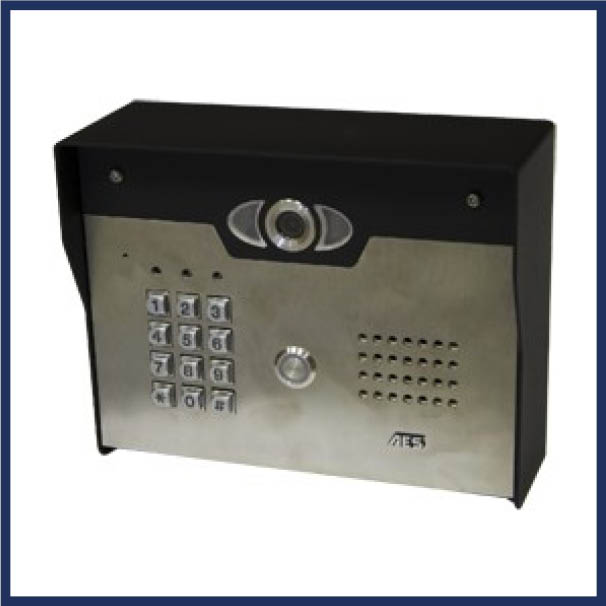 SEA Wi-FI Video Gate Intercom
Wi-Fi Compatible
Simple set-up by mobile phone
View gate any time using monitoring mode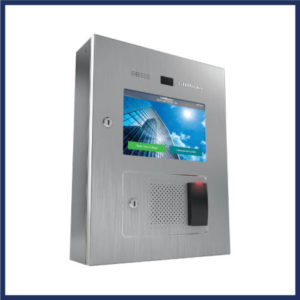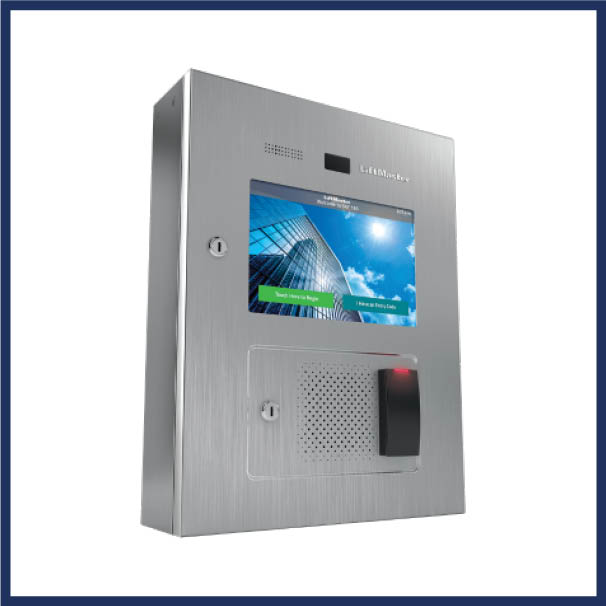 LiftMaster CAPXL Video & Phone Intercom
Cloud-based access control for residential use
Voice Over IP (VoIP)
Wi-Fi compatible
---
We proudly serve Sioux Falls, South Dakota; Rochester, Minnesota; Kansas City, Kansas; Grand Island, Nebraska; Omaha, Nebraska; Lincoln, Nebraska; Sioux City, Iowa; and Des Moines, Iowa.