When you want the finest gates the industry has to offer, look no further than America's Gate Company. As a division of the American Fence Company, their specialty is gate construction and fabrication. With over 55 years of experience in the fence industry and serving the Midwest with 8 convenient locations, they have become one of the nation's most trusted resources for quality gates for everything from chain link construction gates to decorative residential gates to industrial gates and everything in between.
America's Gate Company's custom fabrication shop can create any gate in any style, shape or size and with your choice of materials. From slide gates to swing gates, we have a selection of ready-made gates for sale in addition to our custom gate services.
With an army of certified welders, eight fabrication facilities and a team of Computer Aided Designers, your gate will be a masterpiece! The types and styles of gates are almost endless; limited only by your imagination. Whether you need a chain link gate for the sole purpose of getting the lawnmower in the backyard or a highly sophisticated custom ornamental gate to accent the beauty of your property and provide security for your loved ones, America's Gate Company has got you covered.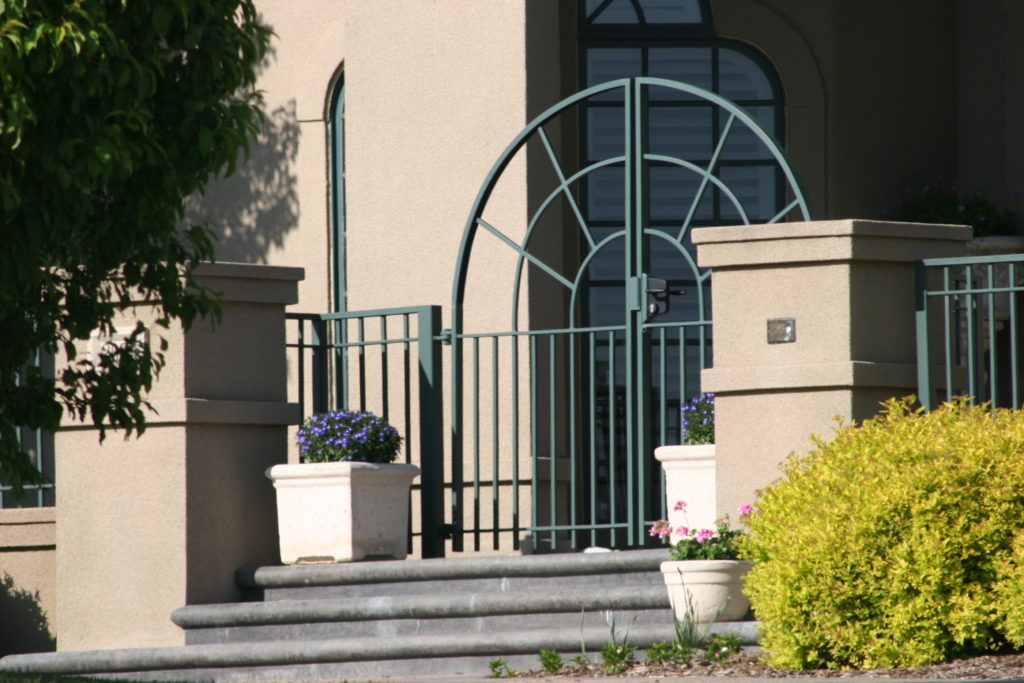 America's Gate Company can be found at all the same branch locations as American Access Company, including Grand Island, Nebraska; Omaha, Nebraska; Lincoln, Nebraska; Sioux City, Iowa; Des Moines, Iowa; Sioux Falls, South Dakota; and Rochester, Minnesota. In Madison, Wisconsin; Wichita, Kansas; Salina, Kansas; and Kansas City, Kansas, we operate as AmeriFence Corporation.