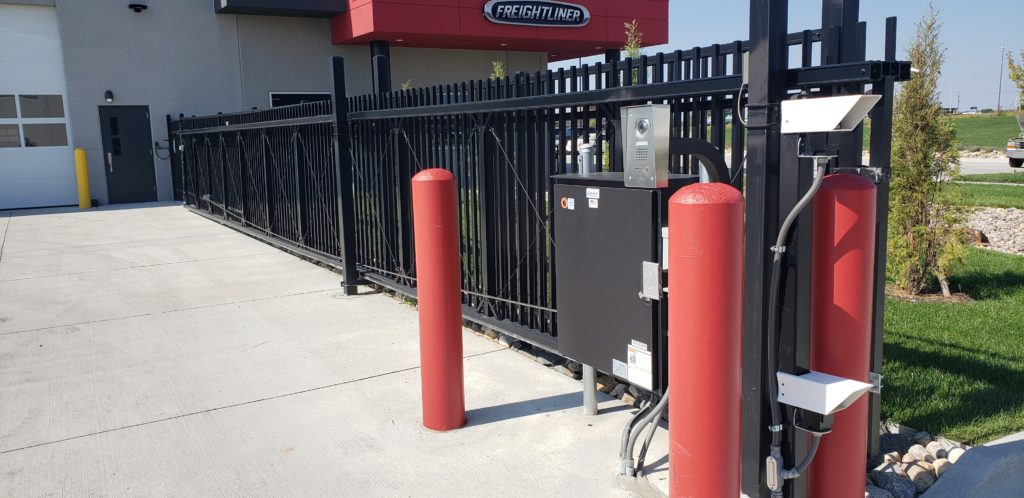 Do you have an electric gate opener or automated gate system that is not working properly? Do you need professional assistance in repairing your gate opener or automatic gate system? Do you need to order parts now? American Access Company is the Midwest's largest automatic gate repair, automated gate opener repair, and gate access system repair service.
Automated gates and gate access control systems will require regular maintenance and repair. These electric gate operators and gates are exposed to extreme elements. 100-degree heat in the summers, consistent below zero winter nights, and buried in snow and ice for weeks; these automatic gate opener systems are tested through and through.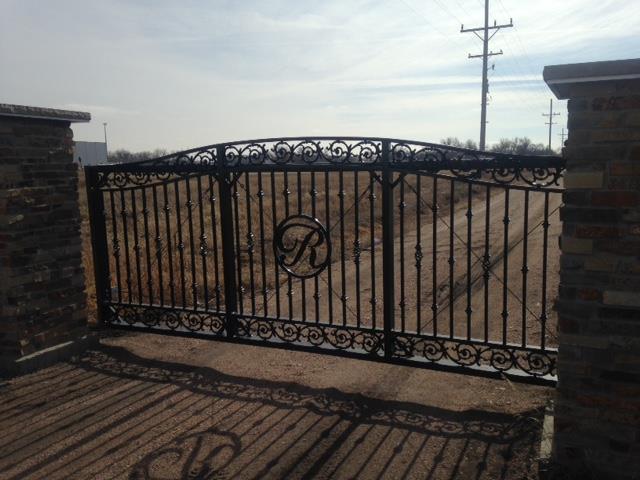 Every piece of equipment you own that operates in the elements year-round requires maintenance. In the winter, we winterize our vehicles by checking our tire tread, replacing our wipers and filling-up on defroster fluid. Your automated gate operators, automated gate openers, and automated gate systems require this same level of annual maintenance. Inevitably, after being exposed to the elements year after year, your gate operators will begin to show signs of wear and tear.
American Access Company, a division of American Fence Company, installs and repairs maintenance thousands of gate openers, gate operators and automated gate systems every year. More importantly, American Access Company provides maintenance on many of these gate openers on an annual basis, avoiding costly gate motor and operator repairs and break-downs. We appreciate that your automatic gate system provides a very critical function in protecting your property, family and employees. You cannot have your automated gate openers broken-down for hours on end.
New Automated Gate Opener Installation
American Access Company installs over 500 new gate operators, gate openers and automated gate systems every year. With our team of gate access control technicians, we provide complete turnkey installations. American Access Company, under the umbrella of American Fence Company, will provide your amazing automatic driveway gate, gate operator, computerized entry and all necessary safety devices.
American Access Company is a master distributor for our nation's leading gate openers. Liftmaster Chamberlain, Linear, OSCO, GTO, HySecurity are just a few of our vendor partners. Annually, we conduct new product, safety and installation training on these major brands.
Automated Gate Operator Replacement
Automated gate openers and operators are subject to the most severe elements. Weather, snow load, heat, and constant use are just a few. The gate control industry has evolved greatly over the last decade and today's gate openers are considerably more complex than the old steam engines from twenty years ago.
Replacing a worn-out gate automatic gate operator involves more than just swapping-out the unit. It involves upgrading the gate system and safety devices to integrate with the new gate opener. Today's gate operators require integrated safety devices be in-play before beginning operation. American Access Company's professional staff are knowledgeable not only on today's automated gate technology but on older units as well. We have been installing gate operators and automated gate systems for over five decades.
Complete Automated Gate System Installation
Automated gate openers are very limited in their ability to act on their own. These gate operators require several inputs to complete a fully operational access control system. You will need inputs to open and close the gate, to stop and reverse the gate from closing on vehicles and pedestrians, and to keep the gate open for timed durations, or simply while others pass through.
You will require no less than five different access control devices to successfully operate your automated gate system. From keypads and card readers, magnetic ground loops and wands, photoelectric through beams and contact edges; one form or another of these devices is required to complete your automatic gate system.
American Access Company is one of the Midwest's largest installers of complete automated gate systems. In cooperation with our vendor partners, we maintain a large inventory of components you will require to complete your system.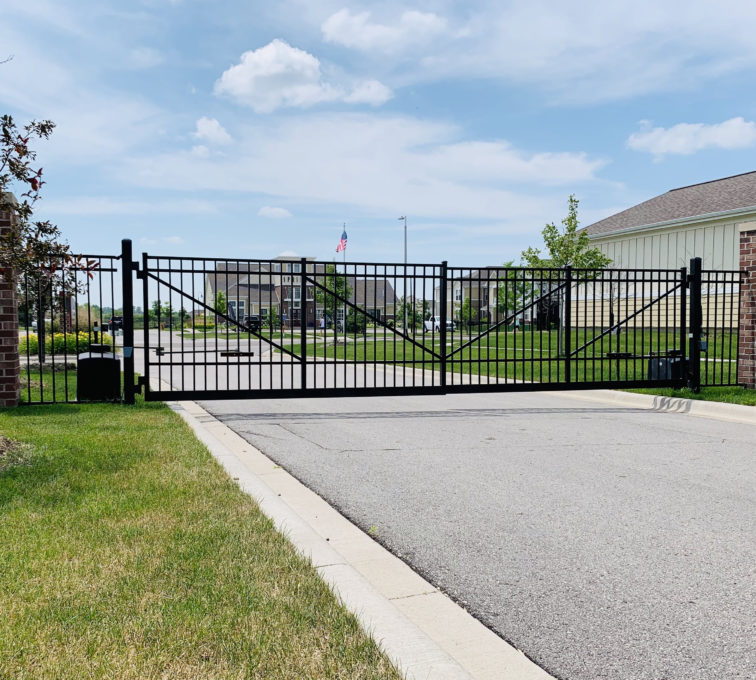 Automated Gate Opener Repair
Twenty years ago, a gate opener was nothing more than an electric motor, gear reducer, a brake, a couple contacts and ice cube relays. Repairs were simple with so few moving parts. Today's automated gate operators are sophisticated pieces of equipment with multiple circuit boards, plug-in and standalone components, and integrated safety devices. Open one up and it will resemble a personal computer.
To repair these automated gate openers, it requires factory trained technicians who understand not only the mechanics but the electronics. American Access Company has those technicians who annually participate in manufacture training on the latest equipment.
Automated Gate Opener Service and Maintenance
Imagine what would happen if you did not service your air conditioner or furnace. Over time, it would clog up with dirt, dust, and debris and eventually stop working. A typical automated gate opener is moving a thousand pound plus gate forward and backwards for several thousands of feet of travel per year. It pushes it through ice and snow when you cannot imagine getting out of your car to brave the elements. It heats up under the summer sun and freezes in the winter. Your automatic slide gate operator works by pulling a chain through a series of guides and sprockets. Over time, it will get loose and cause premature wear on the operator as it snaps.
These chains should be cleaned, greased and tensioned as just one example of regular maintenance on your automatic gate operator. Your gate opener should be annually serviced and maintained. American Access Company provides a complete service program through our service agreement or whenever you call. We will conduct an annual compliance check for proper maintenance and safety. We will inspect and adjust all your moving components, guides, chain, rollers and trucks.
Automated Gate Installation and Repair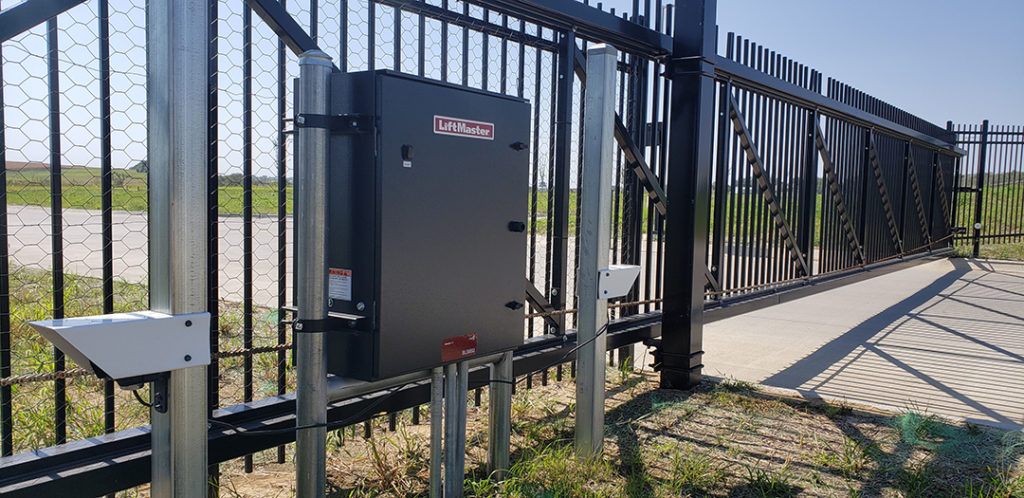 An automated gate operator's sole purpose is to transport a gate. A properly built and designed gate will definitely help ensure years of service out of your gate opener. A typical slide gate can weigh in excess of a thousand pounds and travel over fifty feet to complete one cycle. Eventually, these automatic gates will show wear and tear on the moving parts.
To properly maintain the gate opener, you must also maintain the gate itself. American Access Company is unique in that we not only provide technical services for maintaining your automated gate system but we can also maintain, repair or replace your gate. American Access Company is a sister company with America's Gate Company who fabricates thousands of gates each year.
Online Sales
American Access Company has one of the largest online inventories of automated gate operators, gate openers, gate devices, and gate safety products. Our sales representatives are ready to answer your questions and assist you with ordering parts for automatic gate operator and gate opener repairs. American Access Company is a master distributor for some of the largest gate operator manufacturers, including Liftmaster, Linear OSCO, GTO, and HySecurity.
Service Agreement
For most homeowners and business types, you literally watch your gate operator in action every day as you wait for your gate to open. As long as the gate opens as intended, you may never give a second thought to "How is my operator really doing?" If not properly maintained and serviced, your gate opener may be struggling with each command to open the gate.
Motors, gears, belts, sprockets, and pads may all be showing premature wear. Your gate operator cabinet may be littered with metal, fiber and rubber elements from all the excessive grinding, pulling and rubbing. Before you know it, you are stranded as your gate operator has broken down.
It may be a simple belt or chain but it does not matter, you cannot get it to open and it is raining, snowing or freezing outside. Don't let this happen to you. Please consider allowing us the opportunity to annually service your gate via our service agreement. It is very inexpensive and includes an annual compliance check for all safety items as well. Please contact an American Access Company representative.